Pls order quantity "1", then write the color(s) in the note blank, up to 5 colors. Thank you.
Pls write color number in your order, like #1(Red), #7(Silver), #26(Navy Blue), #29(Brown), #36(Royal Blue), #43(Black), #44(Rust), #79(Champagne), #108(Charcoal Grey), #110(Dark Brown)...or any other color below.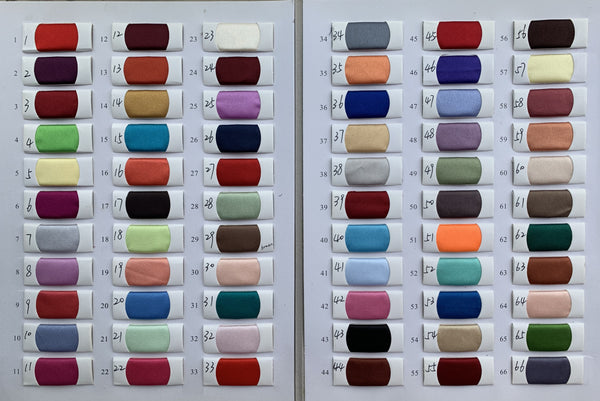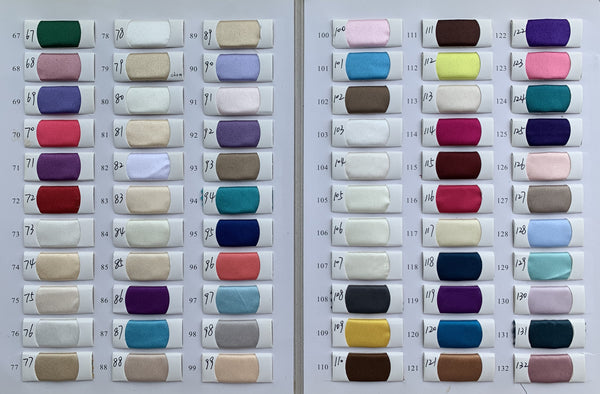 The colors are pretty true to the real fabric. So no need to order swatches unless your dress/vest has to match something else.

I also offer large satin fabrics. $14 per yard including shipping fee.